Kenzo Amariyo
Author & Poet
Education
Since 1980
About
I have worked in the alternative/complimentary field for four decades which has taken me around the world creating many opportunities to bring healing into the lives of others. I have worked in many roles including as a professional counsellor for children, young people and adults, a massage therapist, yoga teacher, spa manager, minister, shaman and healer. I have also owned and managed a health and wholeness store which offered health foods, supplements, therapy and training in the Shamanic Arts and Reiki. My vast and varied travels, work opportunities and spiritual walk has fashioned me into who I am today; it has taken me through many doorways which has led me up many mountains and through many valleys. I take a holistic approach to life believing that we are all equal and all part of the greater consciousness.
Over the years my mobility has declined greatly with 2016 bringing the need to use a powered wheelchair. Being disabled has its challenges but I choose to see this time as a blessing. These last few years has seen me draw back and delve even deeper within and from this drawing back has sprung the knowledge that it is now time to write. The desire to write has been with me since a young child and I now have the opportunity – this is the silver lining of my disability, however, I see the disability as part of my journey not the destination.
I hope you enjoy the website, please follow me on Twitter and remember that the core of humanity rests on: Love – Compassion – Forgiveness.
Always Walk in Peace – Kenzo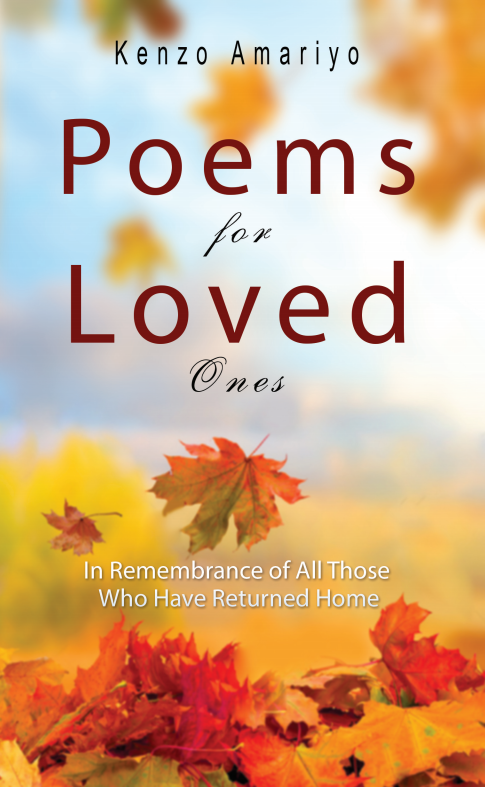 Since 1980
Qualifications
The Open University
Degree Name: BSc (Hons)
Field of Study: Health Sciences
Dates Attended: Current
University of Alternative Medicine
Degree Name: Doctor of Philosophy
Field of Study: Alternative Medicine
Dates Attended: 2014 – 2017
Degree Name: Doctor
Field of Study: Alternative Medicine
Dates Attended: 2000 – 2014
Chartered Management Institute
Degree Name: Post Graduate Diploma
Field of Study: Executive Management
Dates Attended: 2008 – 2009
The Open University
Degree Name: Post Graduate Advanced Diploma
Field of Study: Psychology (Child Development)
Dates Attended: 2007 – 2008
Degree Name: Undergraduate Certificate
Field of Study: Social Studies
Dates Attended: 2006 – 2007
Iron Mill College
Degree Name: Undergraduate Advanced Diploma
Field of Study: Integrative Counselling
Dates Attended: 2004 – 2006
Later on I Became: Counselling Supervisor with BACP
Herbal Healer Academy
Degree Name: Undergraduate Graduate Diploma
Field of Study: Herbal Medicine
Dates Attended: 2001 – 2003
Digby School of Nursing
Degree Name: RMN
Field of Study: Mental Health Nursing
Dates Attended: 1980 – 1982
Main Subjects Covered & Separate Qualifications
Foundation of Alternative Medicine
Acupuncture
Osteopathy
Pranic Healing
Spiritual Healing
Munay-Ki Rites
Shamanic Healing
Psychology
Integrative Counselling
Mental Health
Herbal Medicine
Reiki 1, 2 & Master
Aroma Therapy
Massage Therapy
Hatha Yoga
Continual Professional Development
CPD
Literature, English & Creative Writing – Open University
2020
Advanced Level 3
English Grammar in Context – 15 hours
Grammar Matters – 8 hours
The Poetry of Sorley MacLean – 10 hours
Intermediate Level 2
Language & Creativity – 8 hours
How to Be a Critical Reader – 7 hours
Approaching Poetry – 20 hours
Introductory Level 1
Writing What You Know – 8 hours
What is Poetry? – 12 hours
Medical – British Medical Journal – (BMJ Learning)
2020
Pre-Diabetes – 30 minutes
2015
Diabetes mellitus type 1: update on diagnosis and management – 1 hour
Anaphylaxis: a guide to management – 1 hour
2014
Hypoglycaemia in people with type 1 diabetes mellitus – 1 hour
Anxiety disorders in adults: in association with NICE – 1 hour
Generalised anxiety disorder: guide to diagnosis & management – 1 hour
Migraine: diagnosis and prevention – 1 hour
Managing hypertension in primary care – 1 hour
Hypertension – a guide to treatment in primary care – 30 minuets
Quick tips: food allergy in children – 10 minutes
Hip examination – 30 minutes
2013
The management of overactive bladder syndrome – 1 hour
Urinary incontinence in women: in association with NICE – 1 hour