Kenzo Amariyo
Author & Poet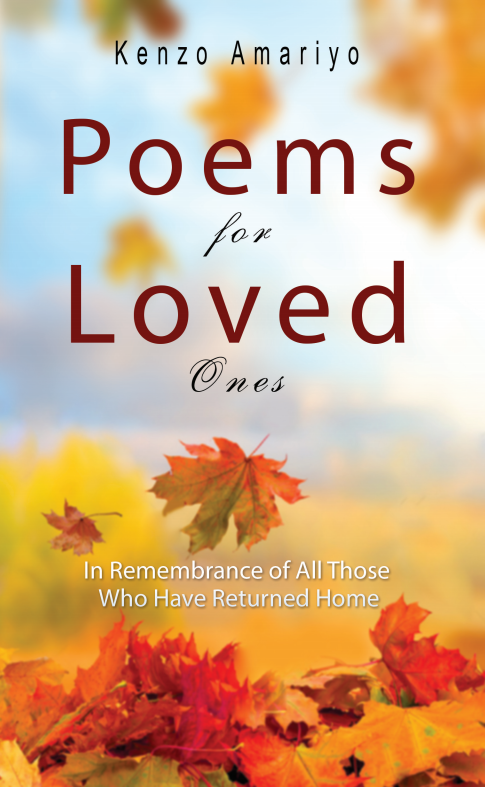 Welcome to My Website
I am the author of Poems for Loved Ones (soon to be released), Poems of Childhood Pain, Poems for Christians and True Ghost Stories. My other three earlier books are currently under going a re-write and amalgamation into one bigger and better NEW BOOK. (They are still individually available until August 2020 – if not before).
I am also a freelance poet writing personalised poetry for special people, events and celebrations.
Please use the links below to browse my books and may I take this opportunity to say Thank You for your support.
Always Walk in Peace
Kenzo
COMING SOON
Publishing with Austin Macauley
NEWS FLASH

Expanded Edition COMING SOON

Poems for Loved Ones

Due to the Corona virus, I do not have a set date – Please pop back soon

Expected Release 2020
Ingredients: 1/2 teaspoon Curry Powder for flavour not spice (add as much as you want) 1/2 teaspoon of Curry Paste (optional) 200 ml Coconut Milk 2 - 3 cups of mixed Raw Peas and Raw Sweetcorn 1 medium raw Zucchini/Courgette   Method: Put the Spice, Coconut Milk, Peas...
read more
Ingredients: 1 large Avocado Coconut Milk Fresh Lemon Juice   Method: Scoop the Avocado into a blender Add as much Coconut Milk as you need to make a thick dressing (alter it to suit you) Add the fresh Lemon juice Blend and serve   R /...
read more
Work in Progress (WIP)
I am currently re-writing and amalgamating books into a bigger and better NEW BOOK