Kenzo Amariyo
Author & Poet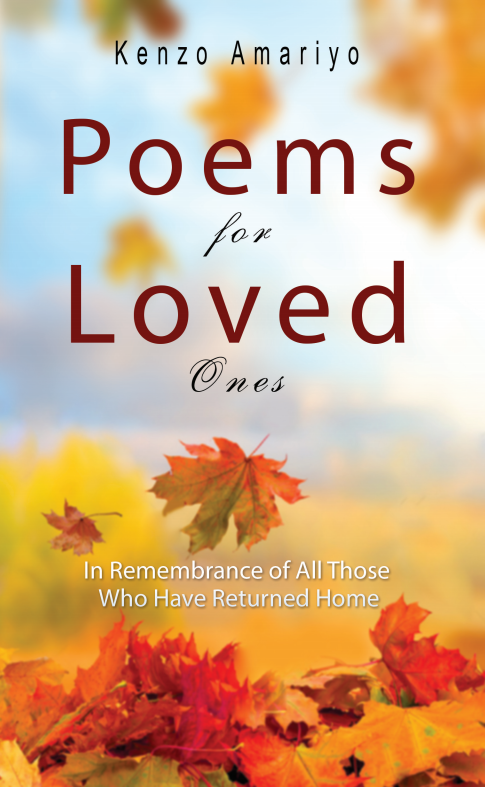 Welcome to My Website
I am the author of The Effects of Shamanic Healing, Poems for Loved Ones, True Ghost Stories, From Heels to Wheels, Urinalysis, Alkalinity & Well-Being, Poems for Christians and Poems of Childhood Pain; and I will be releasing my NEW poetry book by 1st May.
I am also a freelance poet writing personalised poetry for special people, events and celebrations.
Please use the links below to browse my books and may I take this opportunity to say Thank You for your support.
Always Walk in Peace
Kenzo
COMING SOON
Publishing with Austin Macauley
NEWS FLASH

Expanded Edition COMING SOON

Poems for Loved Ones

Expected Release May 2020
COMING SOON
Image for Illustration Only
NEWS FLASH

1st Edition COMING SOON

Love, Loss, Life, Laughter

An Anthology of Poetry

Expected Release May 2020
CAN'T BELIEVE HOW FAST TIME IS GOING: Time just seems to be running away from me. With 9 days for editing and publishing, I am then left with only 70 days before the planned publishing date (1st May). I now have 200 poems so that is a good measure, but ideally, I will...
read more
JOIN ME: I just wanted to let you all know that I am now on Twitter and LinkedIn; so if you are on either platforms, feel free to follow me or connect with me. There are a couple of links in the menus so join with me if you want to. I'm not really a social media...
read more