Kenzo Amariyo
Author & Poet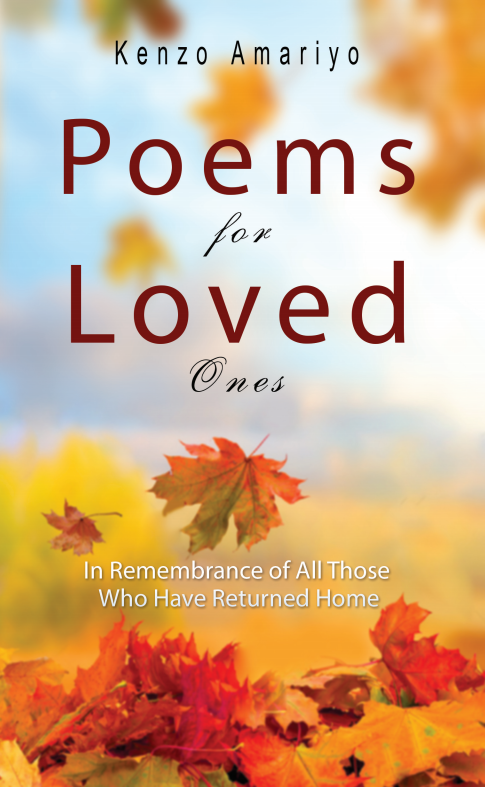 Welcome to My Website
I am the author of Poems for Loved Ones (soon to be released), Poems of Childhood Pain, Poems for Christians and True Ghost Stories. My other three earlier books are currently under going a re-write and amalgamation into one bigger and better NEW BOOK.
I am also a freelance poet writing personalised poetry for special people, events and celebrations.
Please use the links below to browse my books and may I take this opportunity to say Thank You for your support.
Always Walk in Peace
Kenzo
Lots of Work on the Website: These last couple of days has brought much work to the website due to an update from wordpress along with what seems to be an incompatible update from the website theme. All should be sorted now (hopefully - or at least for your end) and...
read more
NEW VIDEOS: I am pleased to say I have now added three more video pages: Mantras & Meditation Hypnosis & The Power of the Breath All videos can be found in the drop down menu on the Holistic Health section of the website. I hope you enjoy them, there will be...
read more
Author & Poet
Published Author and Poet offering personalised poetry for special people and occasions.
Dr. Alternative Medicine
Four decades of experience and offering remote Shamanic Healing alongside other remote therapies.
Artisan
Crocheting with yarn that is GOTS certified Organic – Mostly Vegan – Sustainable – Fairtrade – Hypoallergenic