Kenzo Amariyo
Author & Poet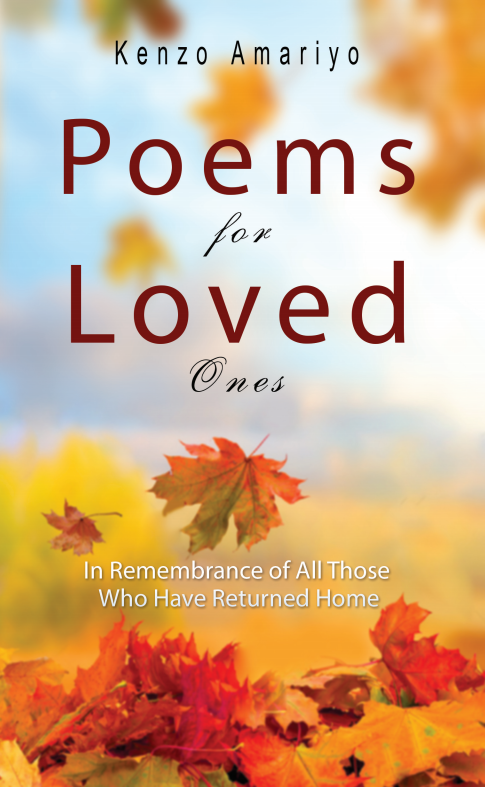 Welcome to My Website
I am the author of Poems for Loved Ones (soon to be released), Poems of Childhood Pain and Poems for Christians. My earlier books are currently under going a re-write and amalgamation into one bigger and better NEW BOOK. (They are still individually available until 1st May 2020).
I am also a freelance poet writing personalised poetry for special people, events and celebrations.
Please use the links below to browse my books and may I take this opportunity to say Thank You for your support.
Always Walk in Peace
Kenzo
COMING SOON
Publishing with Austin Macauley
NEWS FLASH

Expanded Edition COMING SOON

Poems for Loved Ones

Expected Release May 2020
LOVE, LOSS, LIFE, LAUGHTER: The planned time has nearly arrived for the new Love, Loss, Life, Laughter poetry book. As many of you know, I have had a count down going on for this book. I am now ready to publish most of it and as mentioned in a previous post, I felt it...
read more
AVAILABLE UNTIL 1st MAY: This is to let you all know that after much consideration, I have now decided to pull four of my books off KDP Amazon. I am in the process of re-writing them and amalgamating them, I will then expand them and then send the bigger and better...
read more
Work in Progress (WIP)
I am currently re-writing and amalgamating books into a bigger and better NEW BOOK