Kenzo Amariyo
Author & Poet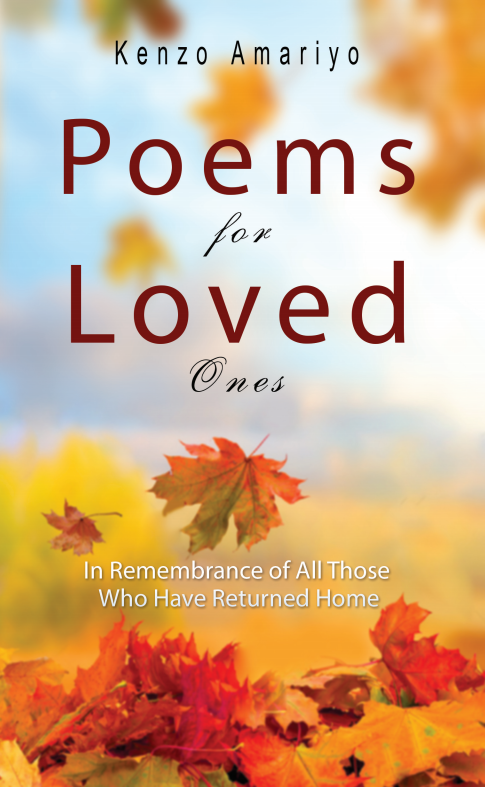 Welcome to My Website
I am the author of Poems for Loved Ones, Micro Poetry, Poems of Childhood Pain, Poems for Christians, Urinalysis Alkalinity & Well-Being, From Heels to Wheels, True Ghost Stories & The Effects of Shamanic Healing.
I have loved reading and writing for as long as I can remember and I am now blessed with enough time to feed that passion. I also write personalised poetry for special people, events and celebrations so if you would like a personalised poem, simply complete the form in the menu bar. I'm not able to do too many personalised poems but I will do what I can.
Have a look around the website and get a feel for what I have to offer and please do come back shortly as there are often updates and news.
Please use the link below to browse my shop and please consider following me on Twitter & Facebook and lastly – Thank You so much for being here.
Always Walk in Peace
Kenzo
Purchase through this Website to receive your books signed by the Author
COMING SOON
Publishing with Austin Macauley
NEWS FLASH

Expanded Edition COMING SOON

Poems for Loved Ones

Due to the Corona virus, I do not have a set date – Please pop back soon

Expected Release 2021
Up-to-date News: Thought I would update everyone, I have been busy these last few weeks since getting back into things, I have been busy expanding the health & wholeness section which now lives @ www.medicinefortheroots.com and I have been busy cleaning up payment...
read more
Update of Payment Method: I have updated the payment method for my websites, you can no longer use the 'basket' - instead, I have put direct payment links from each item. Payments are made securely through 'Square' I have been using Square for sometime now for...
read more